Arlene Kleiman
Director
The driving force of Mid-South Chess. Starting her work like so many others – as a "chess mom," Arlene Kleiman became fascinated by the wonderful world that is chess and its actors. She had the opportunity to witness first-hand the benefits it provided her son, Jake, and she had both the foresight and the skills necessary to recognize how she could help build an organization which could in turn help teach so many. Her tireless efforts to communicate with other chess parents and students blend with her acumen at making business connections with schools and businesses which help the cause, develop programs, host tournaments, and generate excitement for participants, parents, and employees at the same time and toward the same goals.
---
Alan Kleiman
Assistant Director
Former President of the Tennessee Chess Association, Alan Kleiman has provided steady guidance and support for Mid-South Chess since its inception. An accredited legal professional by trade, he has ensured all operations are fully compliant with the law and best business practices.
---
International Grandmaster
Co-Founder & Head Coach of Mid-South Chess
GM Stripunsky has been the long-time coach of Jake and an advocate who partnered with Mid-South Chess. A true chess professional, he has been a successful competitor (notching Runner-up at a US Closed Championship, narrowly missing out on the title in a tiebreak match) and prolific coach for years. Working as the headline instructor for the Mid-South Chess Summer Camps for most of its existence, he has helped to shape the overall curriculum and bring other like-minded professionals to create the instructor team around him.
---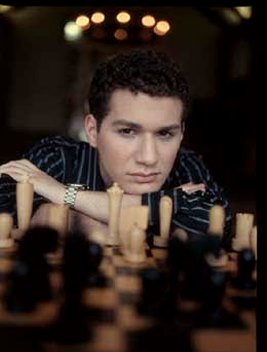 International Master
Co-Founder of Mid-South Chess
IM Jake Kleiman is the reason for Mid-South Chess. Often referred to in the national press as "that talented kid from Tennessee", he made a name for himself as an up-and-coming prospect on the open swiss circuit throughout his teenage years, with notable tournament success and even taking Runner-up in the prestigious US Junior Closed Championship and receiving two invitations to participate in the US Championship itself. He always has wanted to channel his skills into helping others, which led to his coaching scholastic teams, collegiate teams, and the eventual genesis of Mid-South Chess.
---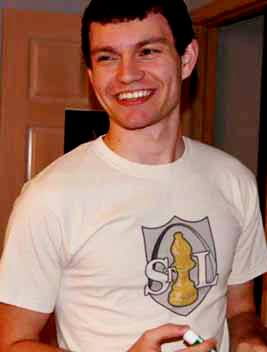 National Master
Consultant & Coach
During his tenure as a recurring instructor for Mid-South Chess Camp, NM Nolan Hendrickson has focused on bringing a new perspective and instructional attitude to his classrooms. While his studies have occasionally kept him away from Memphis, he has always stepped in when his schedule permits to bring master-caliber instruction to special sessions, including weekend camps and our most recent advanced online series of weekly classes held remotely.
---
Matthew Horton
Lead School Coach & Tournament Director
Matthew Horton is a talented coach, tournament director, and administrator. He enjoys working with students, captivating many of them with his humor and creativity. He is also an accomplished tournament director and organizer. He handles duties regarding the Friday Knights Chess Club at local venues.