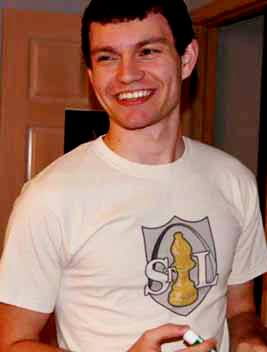 Nolan Hendrickson
National Chess Master
Nolan is one of the top chess players and chess coaches in Wisconsin. He became a National Master at the age of 17 and obtained a scholarship for chess at Lindenwood University – formerly one of the strongest chess colleges in the nation. He also played on the St. Louis Arch Bishops professional chess team from 2012-2013. Nolan earned his first International Master Norm in 2012, and hopes to attain the International Master title in the years to come.
Nolan has taught numerous chess camps and has many successful private students. He works exceptionally well with children who are eager to improve their game and makes use of his understanding of psychology to help them accomplish this goal.
Outside of chess, Nolan is active in the field of Psychology. Currently, Nolan is writing a book on his ideas in emotion theory. Additionally, he is perusing a graduate degree in Psychology and intends to become a Psychotherapist.