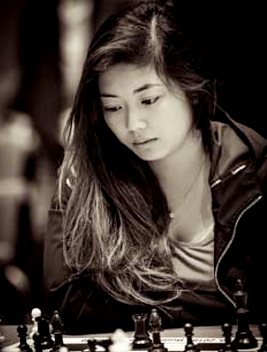 Sarah Chiang
Woman FIDE Master
Sarah started playing chess when she was seven years old, and three years later entered her first international competition. From then on, she represented the US in six consecutive World Youth Chess tournaments and one Pan-American tournament, placing second at the World Youth Championship in the U-10 Girls division and tying for third at the World Youth Championship U-14 Girls division. From the ages of 10-18, she was the highest-ranked female in the nation for her age category and was online schooled from 8th grade until the end of high school so that she could travel to competitions. Sarah was also selected to a part of the Young Stars program where a handful of rising starts trained with World Champion GM Garry Kasparov. In 2013, Sarah was the youngest competitor to compete at the prestigious US Women's Championship and she was the only female to compete at the US Junior's Closed Championship that same year.
Sarah loves teaching chess, and has experience instructing in chess camps as well as providing individualized lessons for students. She hopes to spread her passion and love for the game to others.
Currently, Sarah is majoring in biochemistry at Washington University in St. Louis and plans on applying to medical schools. Besides teaching chess, she enjoys teaching biochemistry and chemistry to college students. Outside of chess and academia, Sarah also has been training in taekwondo since she was seven and is currently a third degree black belt.