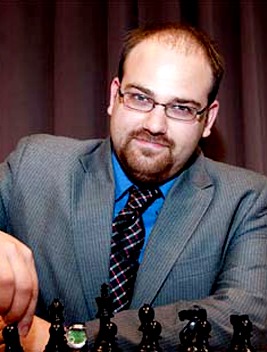 Josh Friedel
International GrandMaster
Josh Friedel was born and raised in Goffstown, New Hampshire. He learned to play chess at age three. At age six he became a student under NM Hal Terrie and entered his first tournament that same year. It was an adult tournament, and thus as the lowest rated he got a first round bye and proceeded to lose the next three games. While his result was not atypical for a new tournament player, his enthusiasm for the game was not diminished by his lack of success.
At age 8 Josh won the NH Amateur Championship, having the lowest rating in the open section. The next year he won the National K-3 Championship in Tucson, AZ. As a junior, he was often at the top of his age group, competing in the Cadet, Closed Junior, Denker, and World Youth tournaments. He won numerous New England tournaments as well as the US Open Expert Section in 2000 at age 13.
After reaching the master level at age 14, Josh worked with GMs Larry Christiansen, Gregory Kaidanov, and Alex Goldin. He made IM at age 18 and GM just before his 22nd birthday. Josh has been state champion of New Hampshire three times and state champion of California twice. He has also won or tied for first in several open tournaments in the United States, including the Pan Am, Eastern and National Opens. Thus far, in GM Josh Friedel's young chess career, he has played in four U.S. Championships. In 2008 he tied for fourth and scored his final GM norm.