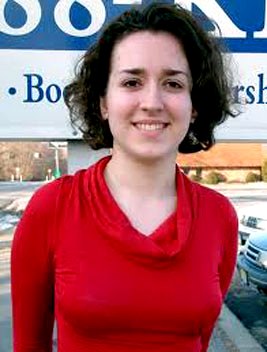 Irina Krush
International Master
Reigning 2012 U.S. Women's Chess Champion" Irina is four-time U.S. Women's Champion: 2012, 2010, 2007, 1998 (youngest winner ever at age 14) and member of the 2004 Silver Medal U.S. Olympiad Team and 2008 Bronze Medal Team. Irina has been one of the top female players in the country not only by winning the US Women's Championship four times but also by representing the U.S. Women's team in six Olympiads as well as helping them capture an unprecedented silver medal in 2004 and a a bronze medal in 2008.
Irina was also the first (at age 16) American woman to earn the International Master title, the second highest title in chess. She has one grandmaster norm, one of the three norms required for the grandmaster title and hopes to become the first American woman to earn the Grandmaster title.
In 2008, Irina was the recipient of the prestigious Samford Fellowship, awarded to the most promising American player under the age of twenty five. In 2009 and 2011, the New York Knights, a team that Irina played for and managed,, took first place in the U.S. Chess League Championship.
Irina graduated Summa Cum Laude with a degree in International Relations from New York University, but she is currently concentrating on chess. Irina also enjoys tennis, yoga, music, writing, and reading.