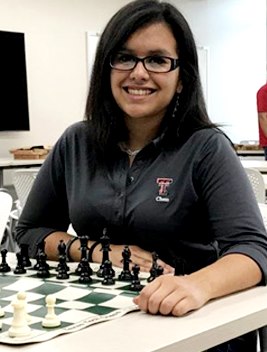 Claudia Munoz
Woman Candidate Master
Claudia has been playing chess since the age of 6. At the age of 10, she won her first chess title as Woman Candidate Master.
Among her most prestigious achievements, she has representedthe United States in three Pan-American Youth Chess Championships, two World Youth Chess Championships, and one World Junior Chess Championship. She won the first ever 2014 United States Girls Junior Closed Championship.
Now, she attends Texas Tech University, where is a part of the first TTU Women's Team.