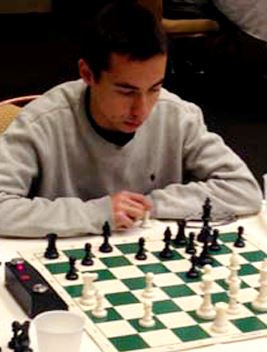 Alex Velikanov
International Master
Currently a student at The University of Wisconsin-Milwaukee, IM-Elect Alex (Sasha) Velikanov is a dedicated chess player and instructor.
Alex has been hooked on the game ever since he first discovered chess at the early age of four years old, from a basic game on his computer. By the time he was 12 years old, he was a 2000 rated player with global experience, from Vietnam for the 2008 World Youth Chess Championships, to Russia, to Canada. Nine years later, he has added notable results such as the North American U-16 Champion and Denker Tournament of High School Champions Winner.
Alex stresses tactics and opening knowledge (ideas, not just theory!) as two crucial cornerstones of chess development.
As the #4 rated player in his home state of Wisconsin, Alex is still fascinated by the game and continues to work tirelessly everyday to get to the next level of chess understanding.